Wrapped and bundled in a cozy wrap sweater in a new color for me — that's how I ended 2022!
My final knit project of the year was Kim Hargreaves' Devote sweater, a wrap style with bracelet sleeves and a very generous shawl collar. The drop-shoulder style gave it a slightly oversized feel along the neckline. The body was worked in stockinette stitch, with an eyelet ribbing pattern along the hems. Straightforward garter stitch created a voluminous and structured shawl collar and ties. I loved the detail of eyelets running along the sleeve edges, which were decorative and useful in keeping track of the increases need to shape the sleeves. Clever!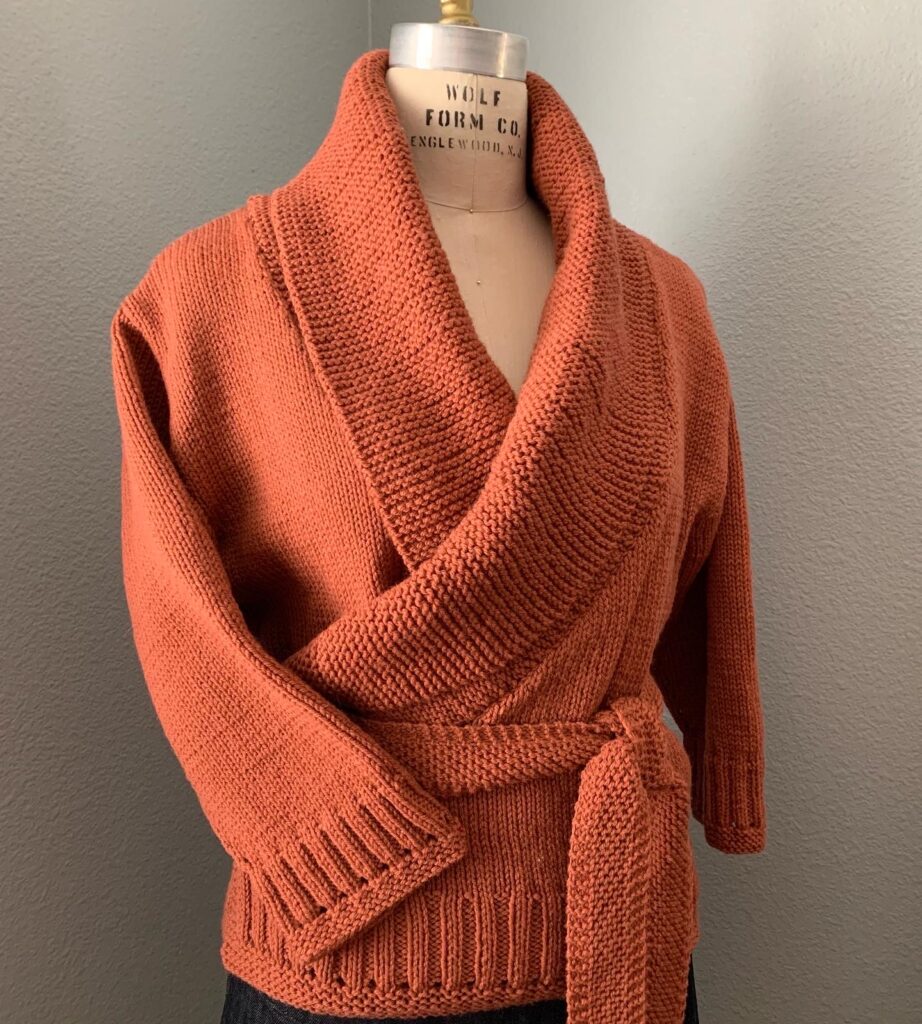 I used Brooklyn Tweed's Arbor yarn, a 100% wool yarn in DK weight. According to the company, Arbor yarn is 100% developed, sourced, processed, spun, and dyed in the US. A detailed description of the process is on their website. The finished knit is soft, smooth, and slightly squishy.
I tried a new-to-me color — Mesa — a color that is reminiscent of terra cotta pots. In fact, Brooklyn Tweed's color description for Mesa reads "the rosy pink of unfired terra cotta". I would say it is definitely more of a darker terra cotta pot and less of a rosy pink. The color has a faded or muted quality that gives it a more down-to-earth vibe.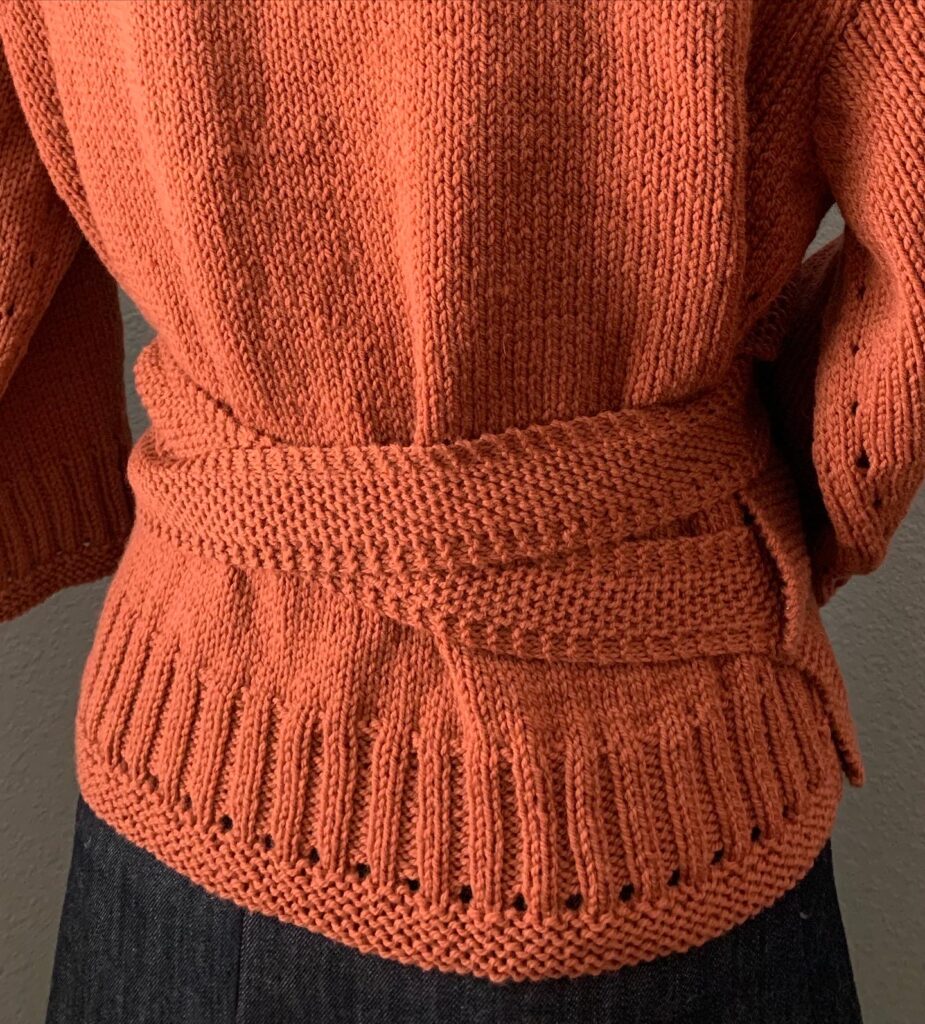 This is a beautifully designed sweater. If I were to knit this design again, I would consider a few different options:
The knitted ties were stretchy and added a lot of bulk when wrapped. I wonder if using ribbons might be an interesting option. Or maybe making the ties narrower would cut down on the bulk without sacrificing the look.
Think about how much of a "blouson" look I want from the waist up. The style is meant to have volume, but it can end up looking messy. Given the large collar, I think less volume and a smoother look above the waist is more flattering.
I love the bracelet-length sleeves, but the sleeves could be more fitted. I think this may have been an issue with my gauge, so I'll have to pay attention to that next time.