Oscar decided to join our family one year ago this month. I can't believe a year has already passed — it seems like yesterday when I wrote my post for his three-month adoptaversary!
We marked the occasion with a pumpkin cake (here's a delicious recipe for dogs and humans), complete with a bit of whipped cream.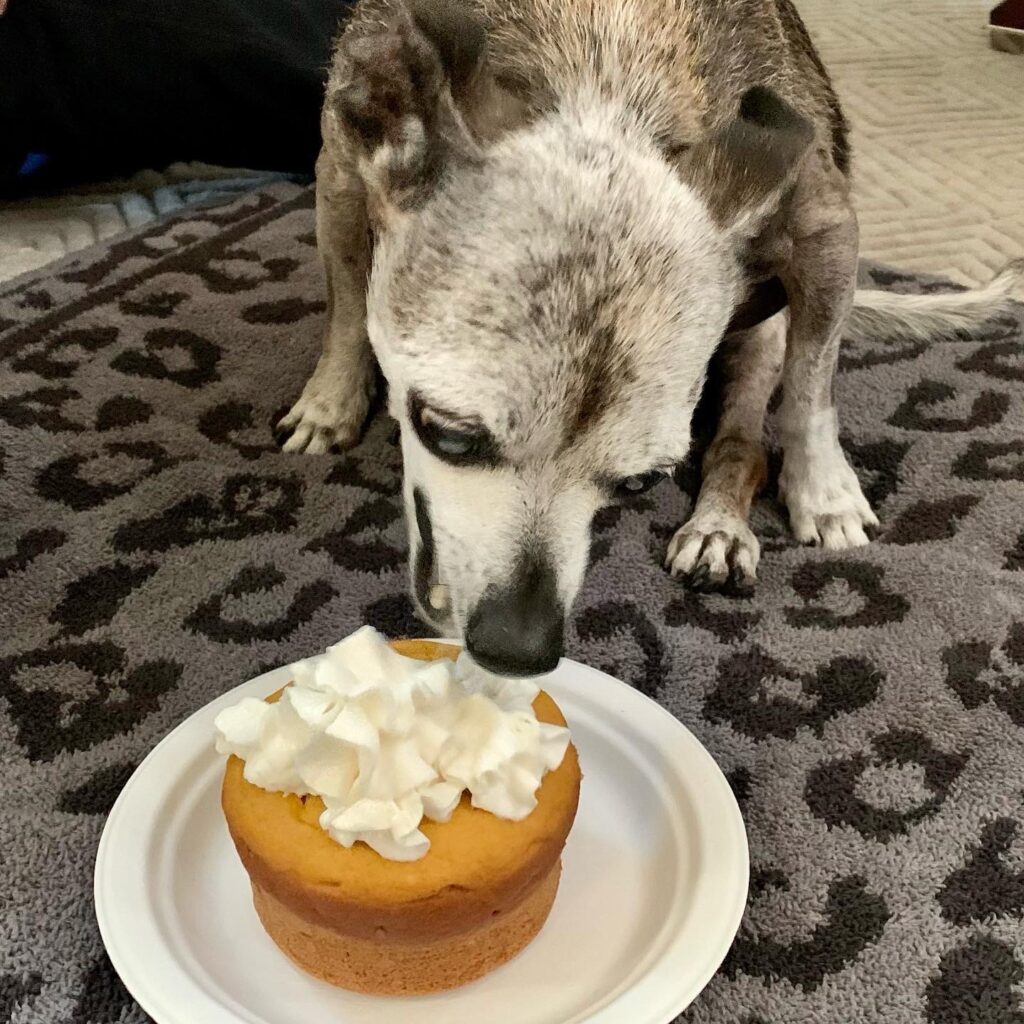 At 14 years old, he has a bit of arthritis, so we bought him a comfy set of wheels that allows him to take rest breaks on longer walks.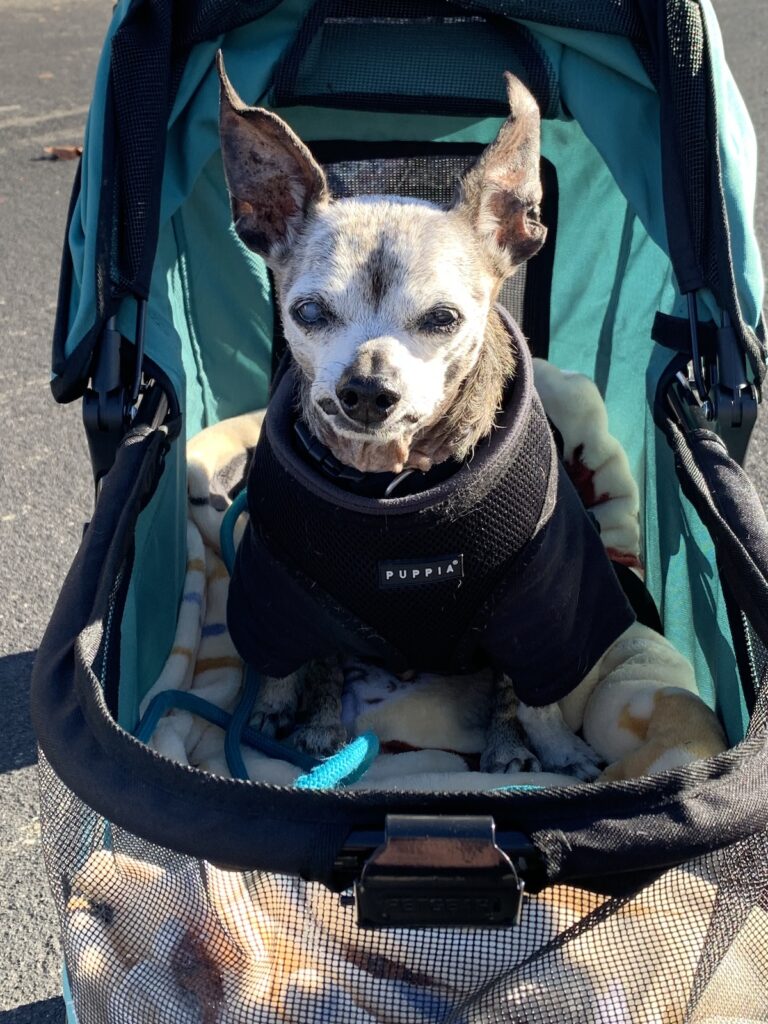 We've learned so much about him this past year. Here are the top five things I love about Oscar:
He is a HAPPY and LOVING dog. He always wants to stay close to his family, especially when belly rubs are involved.
He is FRIENDLY and SOCIAL. He loves meeting people at the Saturday farmer's market and greeting his dog friends (well, some of them) on neighborhood walks.
He tolerates CATS. He isn't best buds with them, and sometimes there's a bit of chase, but he's usually pretty chill.
He LOVES food, even though he only has two teeth left!
He has GREAT STYLE. No dog looks more dapper than Oscar wearing his high-neck fitted fleece jacket.
He is our cute and crazy chihuahua. Thank you to Muttville Senior Dog Rescue and Contra Costa Animal Services for caring for him before he joined our family. Here's to many more happy times together!