"No capes!" Proclaims fashion guru Edna Mode in the film, The Incredibles.

"Yes to capes!" I say, even though my favorite character disagrees.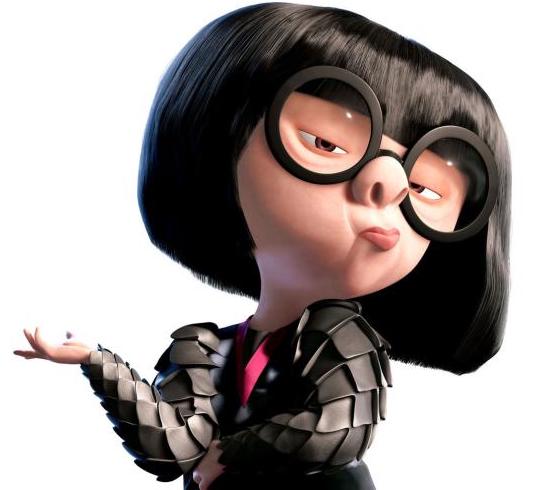 I love a beautiful cape. It exudes elegance and drama. Swing versions wrap around the body for a cocoon-like effect. Tailored styles have a modern and sleek look. Knitted versions are so soft and snuggly they feel like blankets. Oversized collars, flounces, ruffles, gathers, trims – capes can be endlessly customized, which is what makes them so fun and versatile.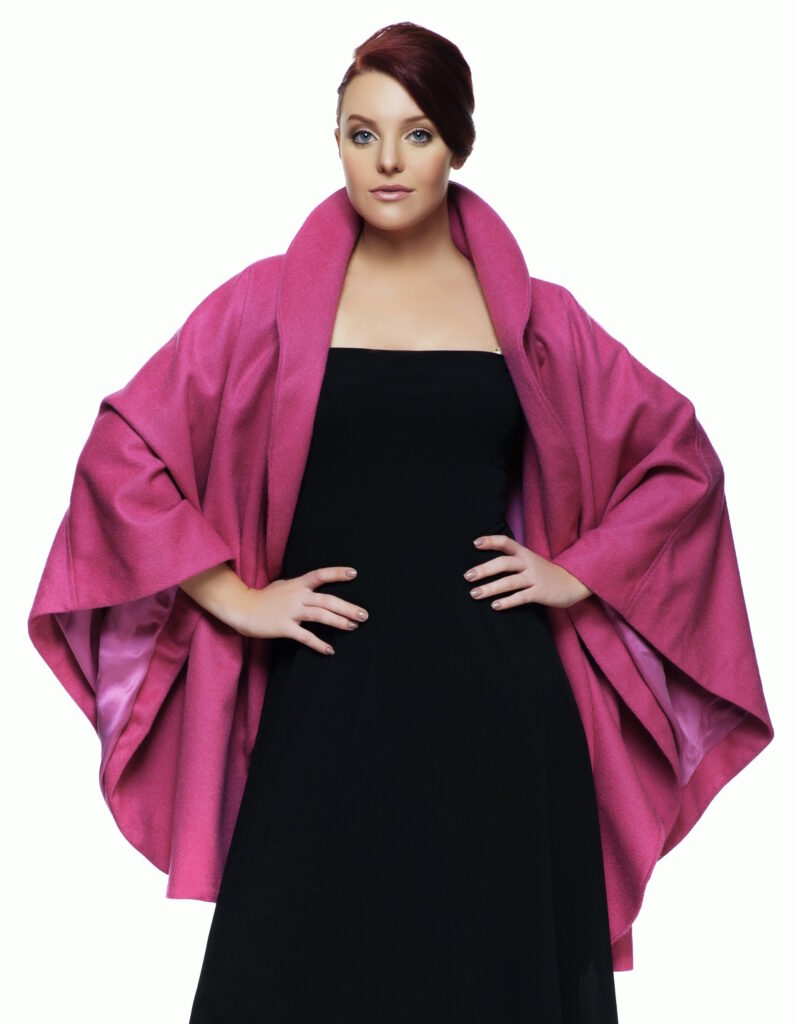 From Idea to Toile
Several years ago, I designed a cape that remains one of my favorites. I called it the Flounce Cape, and it was the centerpiece of a small collection I designed and made. I envisioned it as a great alternative to a long coat, as it serves as an outer layer without the fussiness of sleeves. It is long, has a wonderful swing to it, and features a detail that I love – a wide, face-framing flounce.
During a trip to New York, I found the perfect Italian cashmere-blend coating fabric. It was soft to the touch yet substantive enough to drape and swing. Such a lovely shade of pink!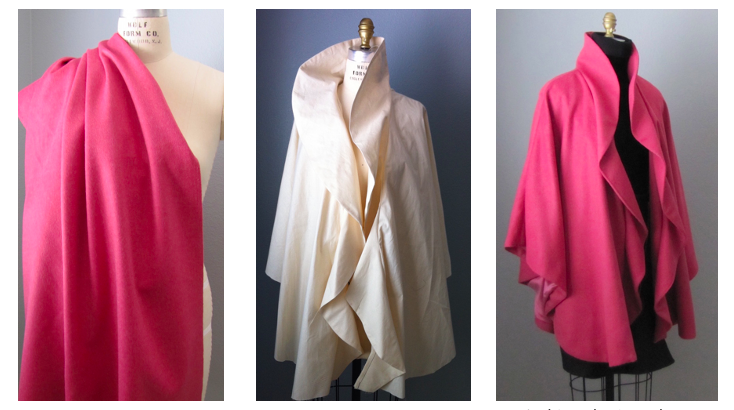 I drafted a pattern based on my sketch. I thought about how much "swing" the body should have, how long it should be, and how wide it needed to be to hang properly from the shoulders. For a more tailored design, I would have also measured around the hips with my arms by the sides, just to make sure there would be enough room at the widest part of the body.
To test the pattern, I sewed a "toile" or test sample using a muslin (cotton) fabric. While some makers skip this step, I think it is important, because it is a chance to check how the garment fits and if any pattern or design changes are needed. 
For this design, I also had a fitting with a fit model to check the length and evaluate the overall shape. Was the cape too voluminous? Did it hang from the shoulders properly? Was the flounce collar too dramatic? Did it need a front closure?
Finished Cape to Photoshoot
I transferred the changes from the toile to the paper pattern, cut the fabric, and sewed the cape. A luxurious silk charmeuse lining added weight and drape.
The final piece turned out beautifully. It was just as I imagined when I sketched the design. Because it was part of a small collection, I worked with a model, photographer, and hair/makeup artist on a photoshoot at Hakone Gardens in Saratoga, California. Everything turned out perfectly!