Princess Diana wore so many iconic looks, but one of her most beloved – and one of my faves – was the Sheep Sweater. The preppy red sweater featured rows of white sheep (+ 1 black one!) and was designed in 1979 by Joanna Osborne and Sally Muir of Warm and Wonderful.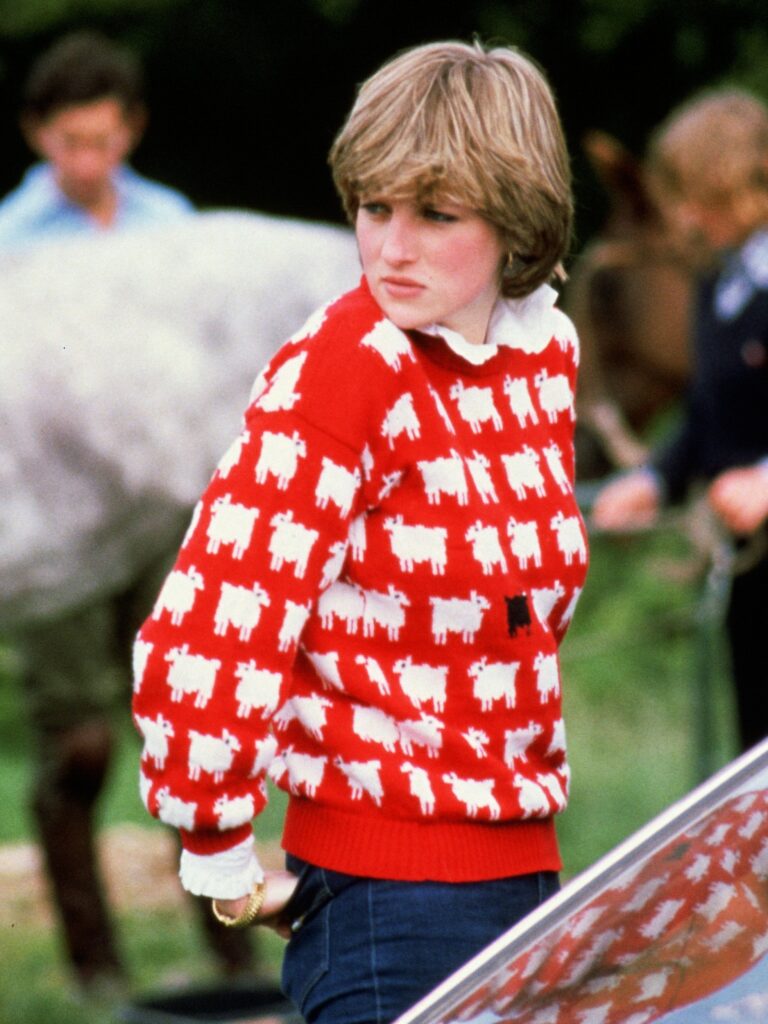 I was a child when Princess Diana originally wore the sweater, but even then, I was enchanted by it.
In 2020, the design made a comeback when it was worn by Emma Corrin in the fourth season of The Crown and was subsequently re-released by Warm and Wonderful in collaboration with Rowing Blazers. Seeing images of the sweater again reminded me of how much I loved it the first time around.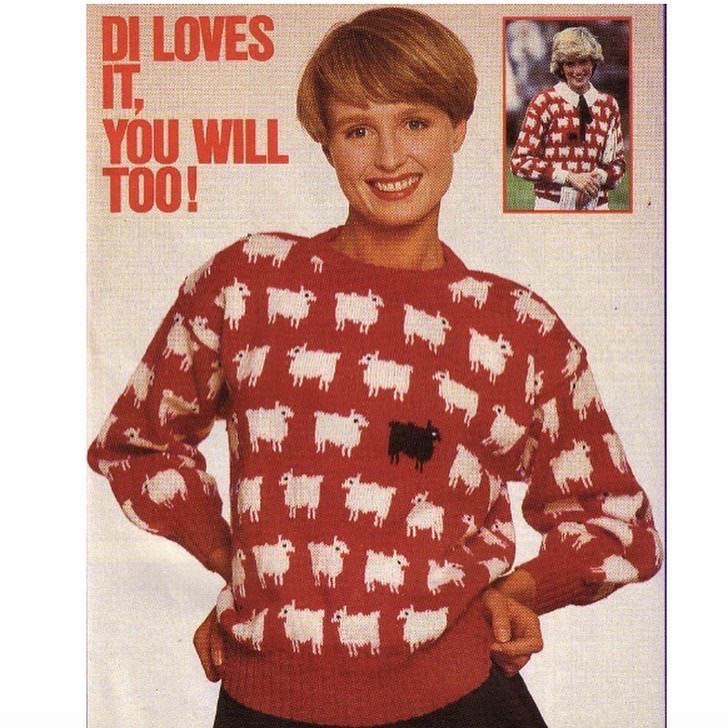 I wanted to knit my own version, so I hunted around to see if there was a pattern available. Luckily, I found that the original designers had donated a handknit sweater pattern to Pennies per Hour of Pleasure (p/hop) for Doctors Without Borders. The original yarns were no longer available, so I substituted Brooklyn Tweed's Peerie yarn, a smooth fingering weight merino wool. Peerie's vibrant colors worked beautifully for this colorwork design.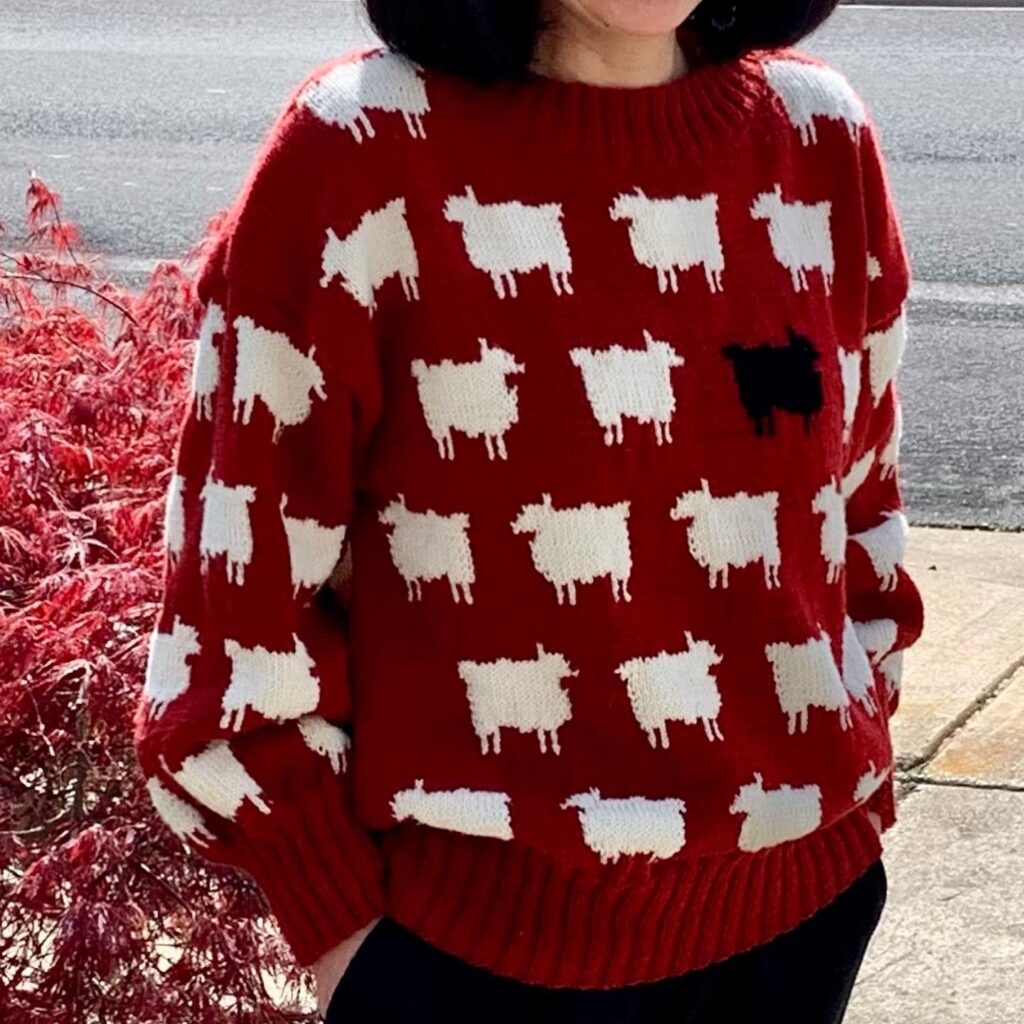 It truly has an 80s vibe, with an oversized and slouchy shape. The body and sleeves were knit straight with no shaping needed, and the neckline was a simple wide crewneck finished with ribbing. I knit each sheep using stranded and intarsia knitting techniques and added french knot "eyes" at the end. It definitely wasn't a quick knit for me, as I don't do colorwork very often, but I absolutely love the finished product – mistakes and all!
Some things I would consider if I ever knit another one:
Adjust the design so it has a more modern shape. I may add armhole shaping and sleeve caps for more tailored set-in sleeves, and narrow the sleeves for a closer fit.
Weave in the ends after completing every row of sheep. I found that intarsia worked better than stranded knitting for the sheep, which left me with a lot of loose ends, so cleaning up as I went along would have been a good strategy.
Add the french knot "eyes" before seaming. I think the "eyes" are a must-have for this sweater. It would be much easier to add the french knots while each piece is flat.
Consider a fold-over neckline. It would be bulky to have a double-layer of ribbing around the neckline, but It might be a cleaner finish.