Oscar trotted into our lives last November. The local shelter contacted us to see if we could foster him for a few days before his scheduled transfer to a rescue organization. Of course we said yes!
From the first moment he arrived, Oscar made himself at home. Confident and feisty, this frosty-faced little chihuahua charmed us all. Despite his age (13 years!), he danced around the dinner table demanding treats. On walks, he flattened his ears back and ran with abandon – proclaiming, "I Am Dog" with every leap.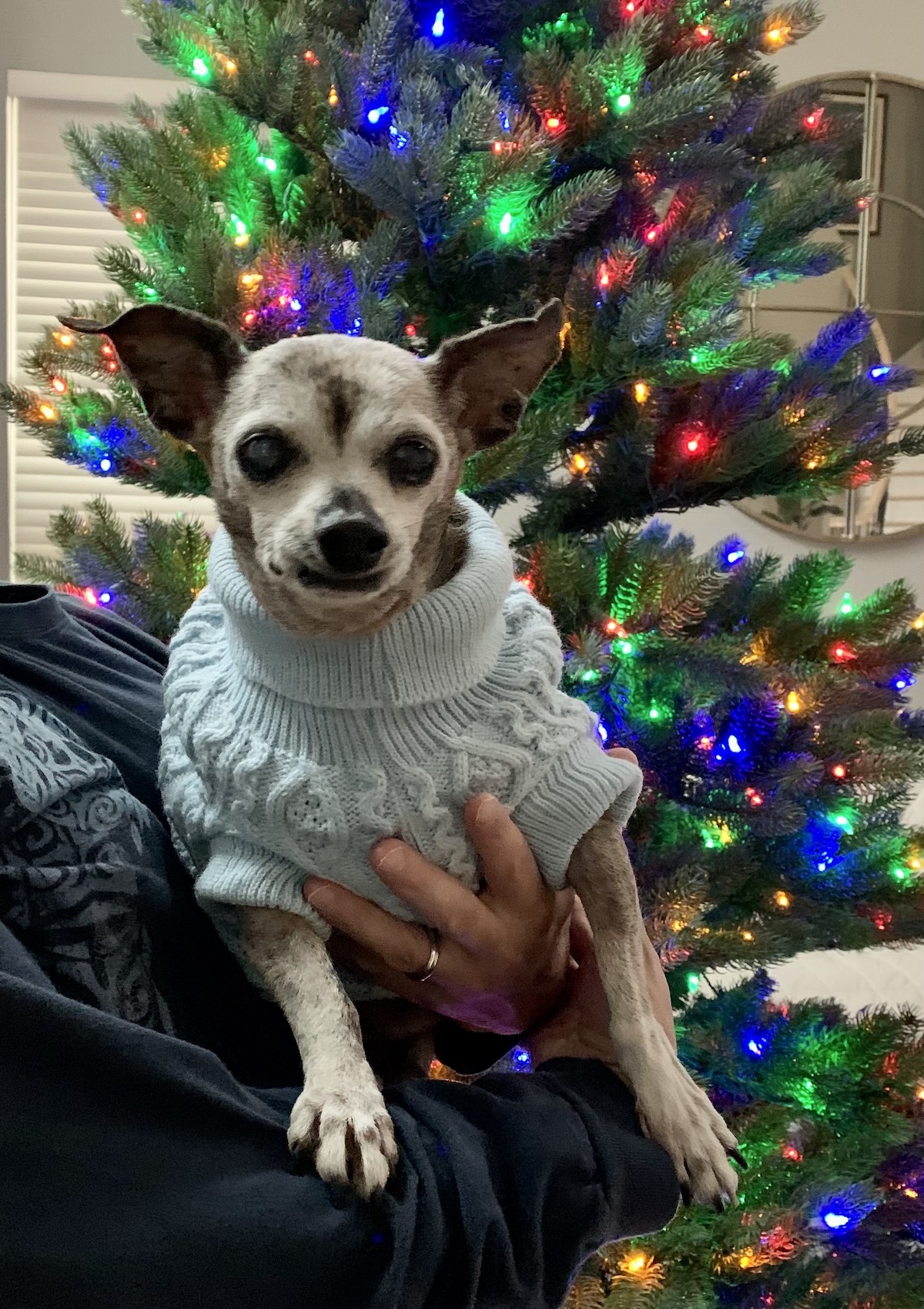 After four days, he left to make the journey across the Bay Bridge to his promised place at Muttville senior dog rescue. I cried because I wanted him to stay. The house felt empty without the sound of his tapping paws around the dinner table.
But a few weeks later, Oscar was back where he belonged! We contacted Muttville and officially adopted him. He walked into the house as if he owned the place – which he did. Muttville did an amazing job of caring for him. As a geriatric chihuahua, he had a few issues that needed tending to, but now he has a clean bill of health. Sometimes I wish Oscar could tell me his story, but then perhaps I don't really want to know. What's important is that he is happy, healthy, and safe in our home.
We just celebrated Oscar's three-month adoptaversary – which is a meaningful milestone. He has definitely settled in and, even though I can't ask him, I believe he knows that he is in his forever home.
We love you, Oscar!